We, as a people who make up Caritas, were directed, directly by a message from Our Lady given through Marija, the visionary, on May 31, 1995, to:
This was a message given specifically for the Community of Caritas with only Marija and Caritas' founder, A Friend of Medjugorje, present. It was clear that Our Lady gave it specifically for him and the Caritas Community. Naturally, satan will block anyone working to lead souls to God and to salvation, and will especially work against instruments who have been designated as such by the Queen of Heaven Herself. Part of the same May 31, 1995 message follows below:
We not only "live" to comply with this message, but we "burn" to comply with it as it is a gift to have received this commission placed upon us. We are a people no better than anyone else, and anyone else can accept to be the same for Our Lady, but we have the confidence from Heaven to do what we have been commanded to do…Therefore, our only concern is to do our work of getting hearts close to Our Lady and leading them to God, to a way of salvation…"
May 31, 1995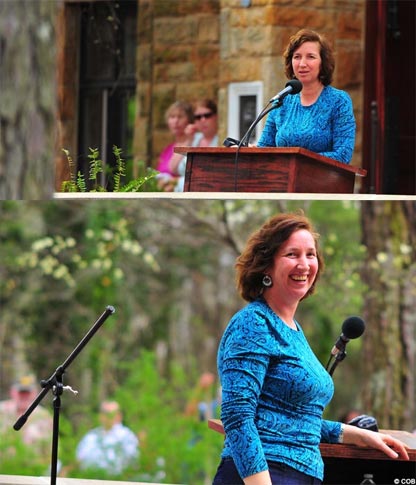 Medjugorje Visionary Marija answers questions from pilgrims during her latest visit to Caritas in March 2011.